Books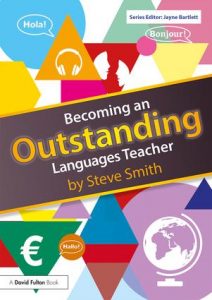 Becoming an Outstanding Languages Teacher
Steve Smith
Becoming an Outstanding Languages Teacher explores the skills that it takes to deliver exceptional language teaching and produce outstanding results. Offering support to all language teachers, this book offers a wide range of approaches to teaching and learning that will help to keep students stimulated and engaged when studying languages.
"...so many good ideas that I have almost run out of page markers!"
Available from Routledge and Amazon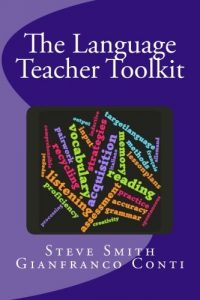 The Language Teacher Toolkit
Steve Smith & Gianfranco Conti
The Language Teacher Toolkit is designed with both practising and trainee (pre-service) teachers in mind and uniquely bridges the gap between research and classroom practice.
It is a comprehensive and clearly written handbook, particularly useful for teachers of modern foreign languages (world languages) who work in high schools (secondary education).
Written by two highly-experienced teachers with an interest in research and theory, it offers a reflective approach along with many practical classroom activities which can immediately be applied in daily teaching.
"It's jam-packed with creative ideas for the classroom, and it's really inspired me."
Available from Amazon