Over 1,750 editable worksheets, presentations, texts, games, grammar, vocabulary, oral, listening tasks and lesson plans.
Browse the free resources and teacher's guide, or subscribe for full access.
Access to over 1,750 free & paid resources to help you in the classroom.
Share one account with your school's entire languages department.
Written by a Former Head of MFL in England, writer and teacher educator.
Helps prepare for Common Entrance, GCSE, IGCSE, Scottish and Irish exams, IB, Pre-U and GCE A-level.
Updated regularly with new worksheets and resources.
Subscribe for instant access
Existing Subscribers
Latest
Sentence builder frame. "What my friends and I do." First person plural forms in present and easy past.
See all updates »
"Thanks so much for the website. Its terrific! A great help! It has saved me hours of work and given me great ideas for the classroom."
From the Author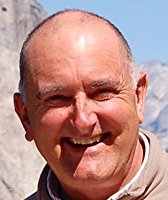 Welcome to my site which I originally set up in 2002. It's used by teachers and tutors around the world.
IF YOU DON'T RECEIVE YOUR PASSWORD ON SIGN-UP PLEASE LET ME KNOW.
Contact me if there are new types of resources you'd like to see. For ideas and discussion, see my blog.
Steve Smith
Former Head of MFL in England. Writer, blogger and teacher educator. Lead Subject Tutor Buckingham University PGCE, CPD provider, including for AQA.
Email: [email protected]
Twitter: @spsmith45