Over 2000 editable worksheets, presentations, texts, sentence builders, games, grammar, vocabulary, oral and listening tasks, and lesson plans. From beginner to advanced level.
Browse the free resources and teacher's guide, or subscribe for full access.
A guided tour of the site. For teacher testimonials click here.
50 Lesson Plans for French Teachers: Step by Step is here. A4 format, photocopiable, with accompanying slides free on this site.
Please email me any feedback on the site or ideas for new resources.
Access to over 2000 free & resources for your classes.
Share one account with your languages department.
Written by a Former Head of Languages in England, writer and teacher educator.
Helps prepare for Common Entrance, GCSE, IGCSE, Scottish and Irish exams, IB, Pre-U and GCE A-level.
Updated regularly with new resources.
Subscribe for instant access
Existing Subscribers
Latest
A phonics bingo game based on the main sound-spelling correspondences (vowels). CEFR A1.
See all updates »
"We love the site - can't live without it, total lifesaver!"
"...always my first port of call if I'm looking for resources."
"I am amazed at the amount of work you have compiled - it is wonderful!"
From the Author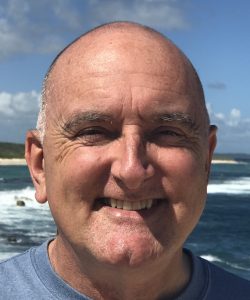 Welcome to my site which is used by teachers and tutors around the world.
IF YOU DON'T RECEIVE YOUR PASSWORD ON SIGN-UP PLEASE LET ME KNOW. GMAIL, HOTMAIL AND SOME OTHER SERVICES MAY BLOCK OR SEND TO SPAM THE AUTO-GENERATED PASSWORD EMAIL.
Contact me if there are new types of resources you'd like to see. For ideas and discussion, see my blog.
Steve Smith
Former Head of MFL in England, writer, blogger, teacher educator.
Email: spsmith45@aol.com
Twitter: @spsmith45
Text to: (+44) (0)1476809476