Over 1,750 editable worksheets, presentations, texts, games and grammar, vocabulary, oral and listening exercises.
Browse the free resources and teacher's guide, or subscribe for full access.

Please note that I am increasing the price of subscription from £25 to £30 on September 1st. If your subscription expires after that date you can extend your account before September 1st and save £5
I am 'out of office' until late August so am unable to deal with postal communication, including cheque payments.
Access to over 1,750 free & paid resources to help you in the classroom.
Share one account with your school's entire languages department.
Written by a Former Head of MFL in England, writer and teacher educator.
Helps prepare for Common Entrance, GCSE, IGCSE, Scottish and Irish exams, IB, Pre-U and GCE A-level.
Updated regularly with new worksheets and resources.
Subscribe for instant access
Existing Subscribers
Latest
Check out lots of new resources I shall upload in early September.
See all updates »
"Always amazed at the low cost for access to such a lot of excellent resources. Thank you."
From the Author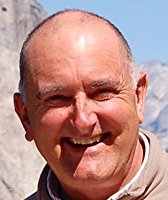 Welcome to my site which I originally set up in 2002. It's used by teachers and tutors around the world.
Contact me if there are new types of resources you'd like to see. For ideas and discussion, see my blog.
Steve Smith
Former Head of MFL in England. Writer, blogger and teacher educator. Lead Subject Tutor Buckingham University PGCE, CPD provider, including for AQA.
Email: [email protected]
Twitter: @spsmith45