Around 1800 editable worksheets, presentations, texts, games, grammar, vocabulary, oral and listening tasks, and lesson plans.
Browse the free resources and teacher's guide, or subscribe for full access.
Have a look at this guided tour of the site if you haven't yet subscribed.
Full list of contents (September 2020).
My YouTube channel with CPD screencasts on methodology for trainee teachers.
My new book 50 Lesson Plans for French Teachers: Step by Step is now available. A4 format, photocopiable, with accompanying slides free on this site.
Rappel: if you come across any dead links to video or audio sources please let me know. Merci.
Access to around 1800 free & paid resources to help you in the classroom.
Share one account with your school's entire languages department.
Written by a Former Head of MFL in England, writer and teacher educator.
Helps prepare for Common Entrance, GCSE, IGCSE, Scottish and Irish exams, IB, Pre-U and GCE A-level.
Updated regularly with new worksheets and resources.
Subscribe for instant access
Existing Subscribers
Latest
A PowerPoint on opinions about 12 sports. Includes a disappearing text task, translation and reading aloud/phonics opportunities.
See all updates »
"When I need some extra resources I always turn to frenchteacher net."
"Always amazed at the low cost for access to such a lot of excellent resources."
From the Author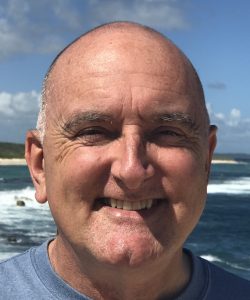 Welcome to my site which I originally set up in 2002. It's used by teachers and tutors around the world.
IF YOU DON'T RECEIVE YOUR PASSWORD ON SIGN-UP PLEASE LET ME KNOW.
Contact me if there are new types of resources you'd like to see. For ideas and discussion, see my blog.
Steve Smith
Former Head of MFL in England. Writer, blogger and teacher educator. Lead Subject Tutor Buckingham University PGCE, CPD presenter, including for AQA.
Email: [email protected]
Twitter: (@spsmith45